Daniel D. Gajski has been conferred with the EDA-Award 2017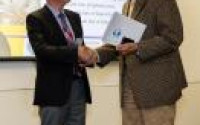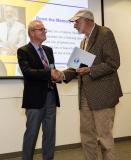 edacentrum has awarded Daniel D. Gajski with the EDA-Award 2017 because of his outstanding lifetime contributions and achievements in research, development, and application in the domain of Electronic Design Automation (EDA). Congratulations, Professor Gajski!
To read more information about this outstanding award, click here.